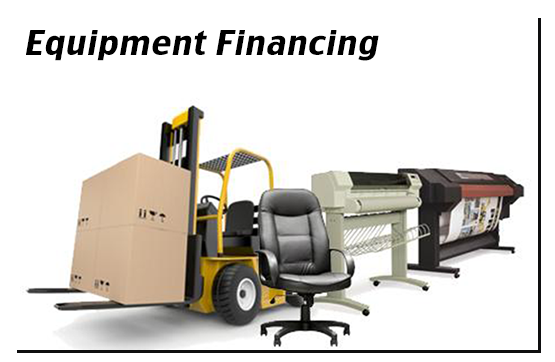 We guide our clients through options to help them keep the cash they need protected. A brief one page application will allow one of our representatives to secure the approval necessary for equipment with no upfront fees and deferred payments. Lease approvals in 24 – 48 hours with minimal paperwork for new and used equipment from the vendor of your choice.
Easy Application
Minimal Paperwork
Quick Approval
Network of Premiere Lenders
Multiple Offers To Choose From
What exactly is Equipment Financing?
Equipment Financing is a common tool used by companies as part of a business recovery program, as it can help improve cash flow and working capital. Typically, an Equipment Financing deal gives the business owner a piece of equipment that they need while a financial institution actually pays for it. Now, due to the fact that the Equipment Financing Companies pay for the equipment… they actually own it until it is paid off by the business owner. So, the equipment in an Equipment Financing deal is actually the collateral that is securing the deal. Equipment Financing helps a business owner keep their cash flow while expanding their operational productivity. After the equipment is paid off they can use their new equipment on the next job and make a considerably larger profit. This is the main reason small business owners take advantage of Equipment Financing.